Custom Masquerade Wall Base
Latest technology meets artistic vision. How does a company with the broadest product offering expand its flexibility even further? One word: innovation. As the first manufacturer in the flooring industry to utilize digital printing, Tarkett is able to create an unlimited selection of wood, stone and abstract designs on its Masquerade wall finishing borders. These high-definition visuals achieve a broader range of color, longer pattern repeats, and crisp, realistic detail—all on a highly durable material that conforms to the curves and angles of nearly any wall. Introducing the next generation of premium wall finishes.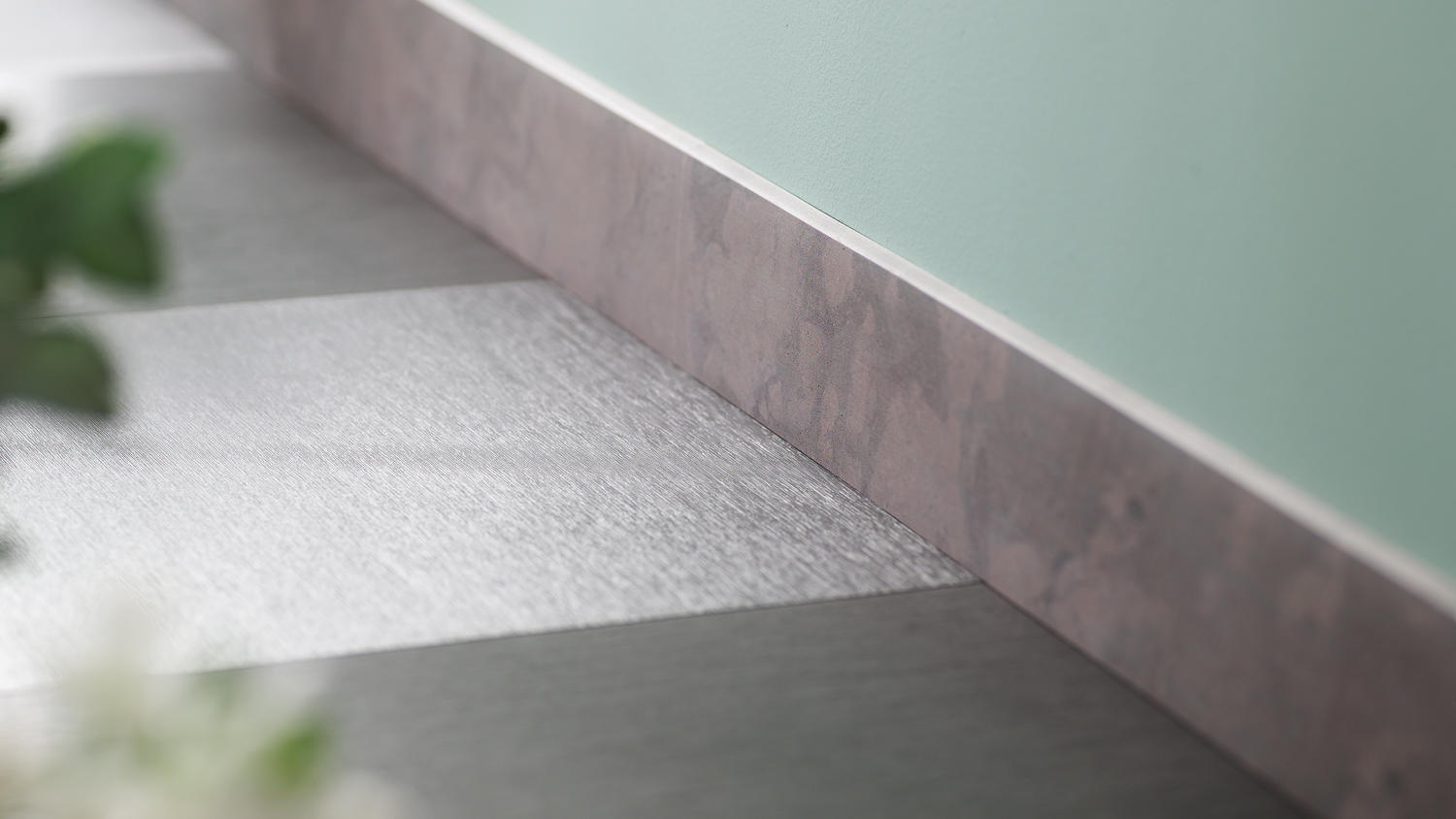 Custom capabilities.
Custom wall borders are the perfect branding element to finish a space, giving customers an experience that can't be duplicated. In addition to Masquerade's 18 standard designs, Tarkett can recreate any visual for a fully customized wall finishing border. Choose from a variety of profiles, then work with your Tarkett representative to send us a swatch, material sample, or digital image to replicate. We'll have you approve a sample before the entire order is produced, to eliminate surprises on the jobsite.