Create an account and benefit from:
Order History & Inventory Availability

View Invoices (Upon Request)

Place Orders (Upon Request)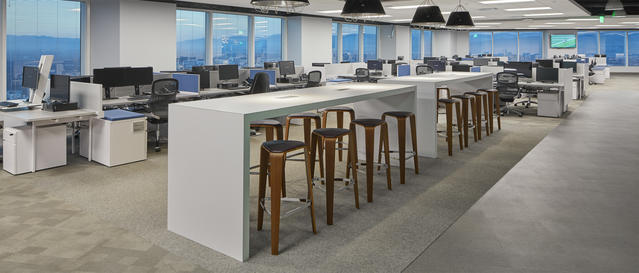 Offices
As companies seek to attract and maintain top talent, spaces must do much more than just provide offices, conference rooms, and perhaps a lunch area. Today's young employees, in particular, seek a distinctive look and brand-specific feel, with a bold appearance and a laundry list of ever-evolving amenities. Flooring needs to be versatile enough to withstand–in terms of durability and aesthetics–regular reconfiguration of the furnishings of its lifetime. One day that foosball area might again be a corner office.
A solution for every space