Create an account and benefit from:
Order History & Inventory Availability

View Invoices (Upon Request)

Place Orders (Upon Request)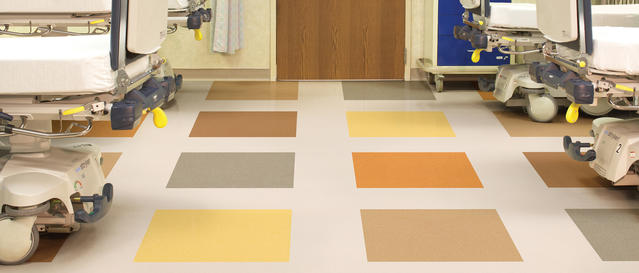 Hospitals
Hospitals should provide a welcoming, healing environment for patients and visitors, as well as a safe and comfortable place for staff on long shifts. And while surfaces need to be kept as clean and germ free as possible, they can't look sterile. An array of environments–operating theaters, pharmacies, lounges, patient rooms, and cafeterias–also require a battery of solutions to achieve both the high performance and thoughtful aesthetics necessary. Colors can help impart a sense of calm overall and create a floor map to help visitors navigate a labyrinthine layout, thereby reducing anxiety.
A solution for every space