Create an account and benefit from:
Order History & Inventory Availability

View Invoices (Upon Request)

Place Orders (Upon Request)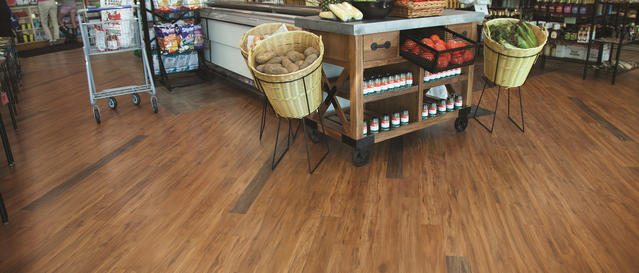 Grocery
Expectations are high at the grocery store, where customers are looking for a very wide range of products in a variety of "zones". Because the central focus is on food, impressions of cleanliness, freshness, and quality are paramount. Surfaces that require lower use of water and detergents to be kept spotless can also help lower the carbon footprint of a place that needs to be continuously cleaned. Different products can be mixed to delineate departments while creating a unified overall appearance.
A solution for every space