Create an account and benefit from:
Order History & Inventory Availability

View Invoices (Upon Request)

Place Orders (Upon Request)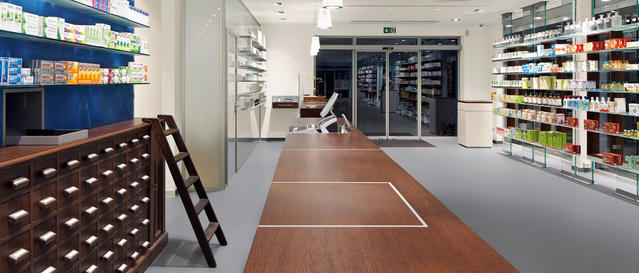 Drug Store
In the past, the small, neighborhood drug store conveyed professionalism through its intricately tiled floors and imposing wood and marble counters. Today, everything is done on a larger scale and a more relaxed manner–but these places still need to project a similar level of competence. The focus here is more consistently on health and beauty products than it might be in a big box store, and the choice of flooring can help to create an overall feeling of cleanliness, attractiveness, and wellness.
A solution for every space