Create an account and benefit from:
Order History & Inventory Availability

View Invoices (Upon Request)

Place Orders (Upon Request)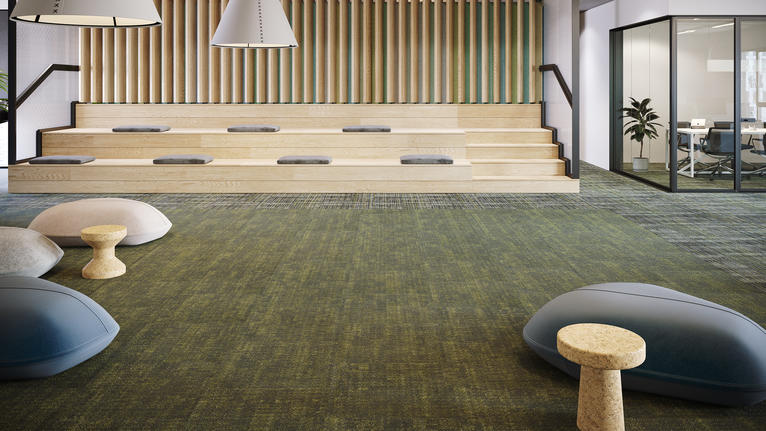 Powerbond® - Resilient/Carpet Hybrid
Powerbond® hybrid resilient sheet flooring is a heterogeneous construction of nylon and closed-cell cushion. Fused together through heat and pressure, the layers are integral and inseparable. The innovative closed-cell cushion is the single greatest component to Powerbond's performance and design capabilities. Powerbond is an interiors icon, offering unique attributes perfect for any commercial interior environment.